Educational Tabloid Supplements
Educational
Tabloid Supplements
Bring today's hot topics into the class with these special Tribune publications. Focusing on specific themes to enhance core curriculum, each supplement contains timely themes based on state and national standards for education.
For more information on how the Daily News-Sun can become a part of the classroom, contact NIE director Cathy Carlson by e-mail [email protected] or by calling (623) 886-2440.
"What On Earth? Arizona Rocks & Minerals"
Students will explore the layers of the Earth, how rocks and minerals are formed and how much we depend on them for our daily survival. Loaded with activities, this program is guaranteed to keep budding rock hounds busy. (3rd Grade and above). November 8, 9, 10."Copper: More Than Metal"
Who knows more about copper than our friends at Phelps Dodge? Students will learn The Importance of copper in their lives. They will study the copper mining operation from exploration to final product. Most of all they will understand that without copper, humans would have to return to the days of oil lamps and horses. Pretty amazing!(Upper Elementary, Middle School, High School). November 15, 16, 17."Folktales, Myths & Legends "
At school and at home, one of the common requests from children is "Tell me a story!" This special tab for elementary grades can provide the perfect response. With wonderful original illustrations it presents time-honored and contemporary tales that capture kid's imaginations. Tips on storytelling will turn even shy students into lively and engaging storytellers!(Elementary). November 29, 30, December 1."Season of Holidays"
A multicultural celebration of celebrations! Students will gain an appreciation of various annual festivals. Included are Christmas, Hanukkah, Kwanzaa, Feast of Kings, January 1st New Year Holiday as well as the New Year observances of the Chinese, Muslim and Hindu people. Students will see how holidays emerge from human needs for community and ritual. (Elementary, Middle School, High School). December 13, 14, 15.

"Underground Railroad"
The story of the Underground Railroad is one of the most compelling that students encounter in school. Acts of courage and compassion teach African American history with the power of humanity. This special supplement tells the tale of the Underground Railroad with anecdotes, archival photos and an innovative, interactive feature" "A job for the History Detective". (Elementary, Middle School, High School). January 10, 11, 12.

"Arab Americans"
With news events involving Arab nations quickly unfolding, it's imperative that we help students to understand Arab Americans. We look at their background, the countries of origin, the food, the clothing, the religions, the family traditions and much more. (Elementary, Middle School, High School) January 17, 18, 19.
"Hero's Journey"
This creative writing tool is based on the work of one of the greatest mythologists of all time, Joseph Campbell. In every hero tale, regardless of culture, the hero experiences a series of steps that lead to personal growth and transformation. Students learn these steps and track them as they create and write a journey for their protagonist. Teachers tell us this writing tool was excellent preparation for AIMS testing. (Elementary/Middle School/High School). January 24, 25, 26.
"Ancient Civilizations"
Journey to the past to the great civilizations of ancient times. Build a pyramid in Egypt, walk along the Great Wall of China, study the philosophy of Socrates and Plato in Greece and conquer faraway lands with the Romans. Students will enjoy learning about history and how it affects the world we live in today. (Elementary/Middle School). February. 7, 8, 9.
"Triumphant Spirit"
Compelling, poignant stories and photographs of Holocaust survivors. This tab has excerpts from the award-winning book of the same title, as well as a page of newspaper activities to help students understand some of the complex issues. It also includes an historical overview and timeline of events. This tab offers the ultimate in curriculum materials for teaching about this watershed event in history. (Middle School/High School). February 14, 15, 16.
"Today's Technology"
The last hundred years was unlike any in human history. The big difference was technology. This tab looks at the latest technology and how to be ready for rapid changes still to come.(Middle School/High School). March 7, 8, 9.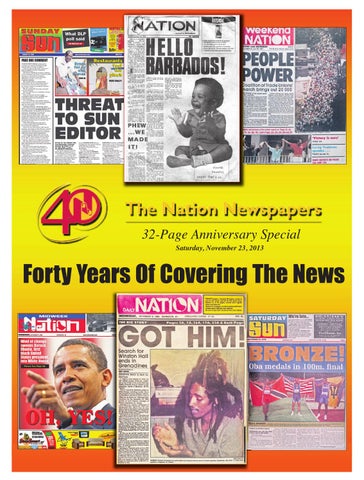 "Sonoran Seasons"
The Desert Botanical Garden created this wonderful supplement that explains what makes the Sonoran Desert an extraordinary place to live. Many people don't believe that the desert has four seasons. In fact, there are five distinct seasons and our desert plants and animals have a special response to each one. (Middle School/High School). March 28, 29, 30.
"Fun With Words"
A great way to ease the tension of testing time. This special tab is packed with puzzles-word searches, crossword puzzles, message tubes, anagrams, acrostics, mx android tv box and more. (Elementary/Middle School). April 11, 12, 13.
"Earthday Everyday"
April 22 is Earth Day and millions of kids will work together to protect the planet. Students can join this effort by doing and learning with this activity-filled romp across curriculum. They'll dive into water, make garbage pizza, learn the history of Earth Day and more!. April 18, 19, 20.
"Finding the Right Job for You"
Parade Magazine presents this tab that helps students discover how newspapers can help them in their job search. This is a guide to looking for and landing a job, and to figuring out which career path to take. Inside students will find: suggestions for using the want ads; tips on designing the perfect resume; information about part-time and after-school jobs; a sample job application and instructions for filling on out; plus, what you should know before an interview. (Middle School/High School). April 25, 26, 27.
"The Law"
Law makes sense to kids when they see how it works in their daily lives – at school, in the home, and on the street. And its lessons last when taught through favorite cartoon characters! Even the youngest student can have fun exploring such lofty concepts as liberty, justice, equality and fairness when they are presented in familiar situations drawn from popular culture. (Elementary, Middle School, High School). May 2, 3, 4.
"Safety First"
Keeping young children safe has been the main concern of parents, teachers and community leaders. In today's fast-moving world, it is even more important for children to know how to be safe on bikes, in cars, in school, in homes, and at the playground. (Elementary) May 9, 10, 11.